CREATIVE IN RESIDENCE - MICROSOFT
he Creative in Residence event focuses on opening up the conversation between creatives from a diverse set of industries. From the world of design, media, technology, and social advancement, the goal is to bring awareness to the rising need and effectiveness of creativity in modern business.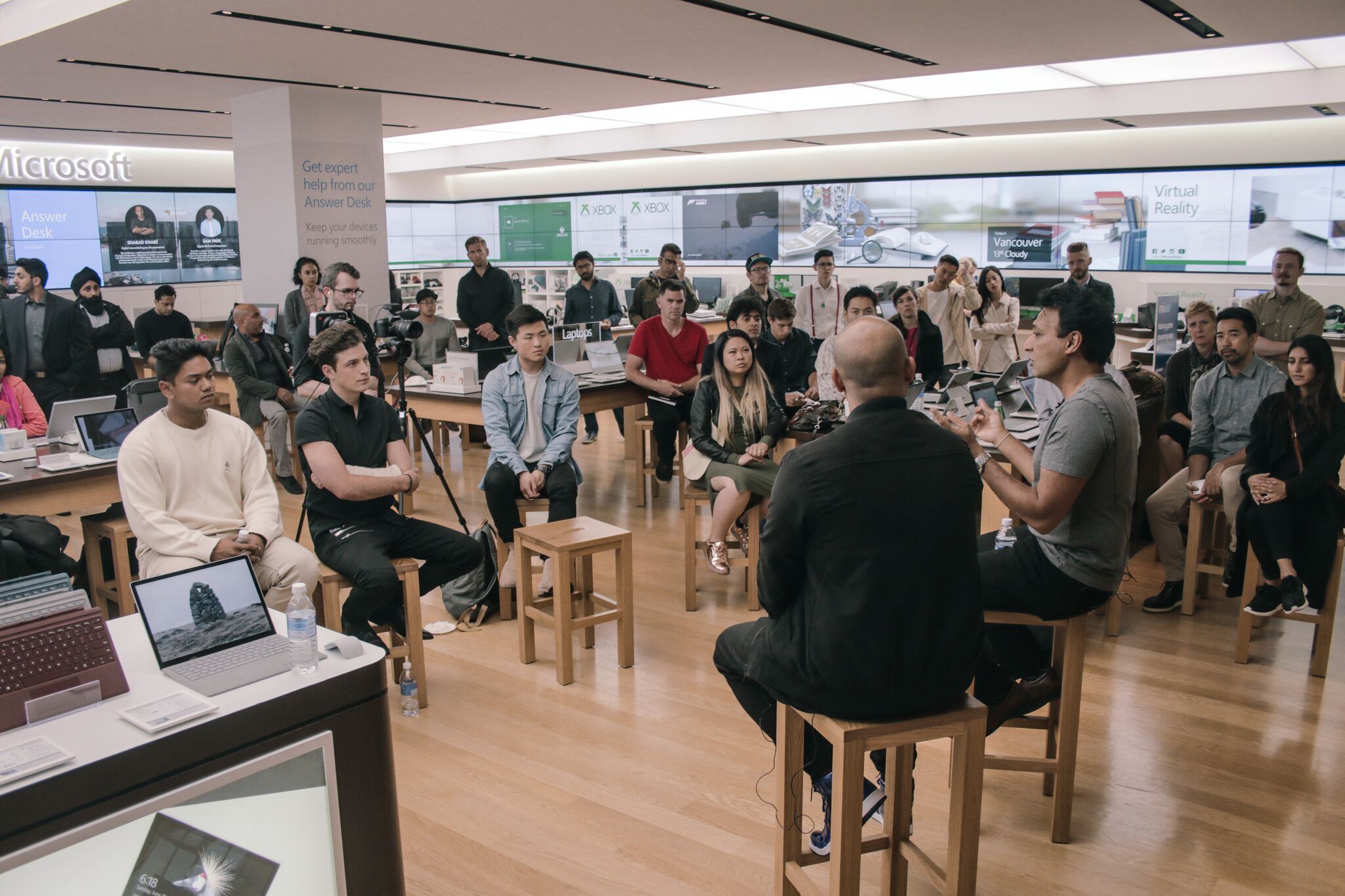 CHALLENGING THE DIALOGUE AROUND DIGITAL CREATIVITY
Gautam Lohia
Co-Founder at Apply Digital, Board Member GoodScout and GenesisB | Gautam is a former Managing Partner at Blast Radius, who helped strategic digital agency, Blast Radius, become part of WPP. Gautam is a leader, enabler of technology, and driver of innovation.
Sharad Kharé
Founder of Khare Communications | Khare is a legacy documentarian and has captured people like His Holiness the Dalai Lama, Meryl Streep, Helen Mirren, Arianna Huffington, Susan Sarandon, Tim Draper, Steve Jurvetson, Jack and Suzy Welch, Chip Wilson and many more through his lens.
SAM PARK
Founder of InstinctX, Creative in Residence with Microsoft | Sam Park is a media wizard and the founder of instinctX, a social media agency that utilizes influencer management technology to scale experiential events with brands such as Microsoft, Hootsuite, and LinkedIn.